Simply contemplating divorce or actually being served with divorce papers can be an extremely emotional and stressful situation. A divorce typically involves many issues such as child custody and support, visitation, alimony and spousal support, possession of the marital home, the relocation of children, as well as the division of assets and liabilities.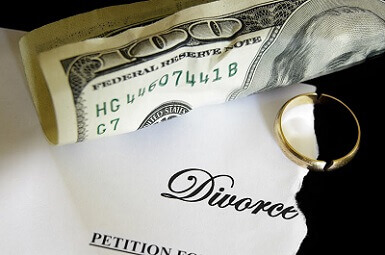 An experienced divorce attorney such as Jeffrey Hap can readily advise you in regard to the many issues that may confront you in a divorce proceeding.
At the Law Firm of Jeffrey Hap, there is never a charge for our initial consultation. It is often in your best interest to make an appointment for a personal and confidential free consultation, even if you are just considering the possibility of a divorce. Every divorce case is different – the facts and circumstances are specific to your particular situation. Even though you may have received information from friends and relatives, it is very important that you fully understand your rights and liabilities in regards to the issues that may affect your case. Jeffrey Hap can advise you of your legal options and make suggestions concerning your specific case.
Jeffrey Hap is a skilled divorce attorney that has handled literally hundreds of divorce cases throughout the years. He has settled many cases at or before trial, and he has tried many cases before the Court when necessary. His practice is dedicated to divorce and related family law matters and his firm takes pride in providing his clients with personalized service, utilizing a high degree of skill and experience in representing you in your divorce matter. Do not hesitate to make an appointment for a free initial consultation.
Divorce Attorney in Port St Lucie, Florida
Contact us today to discuss divorce law with an experienced divorce attorney in our Port St Lucie law office.